Recent Posts
1
« Last post by Dr_Alio on June 15, 2021, 15:40 »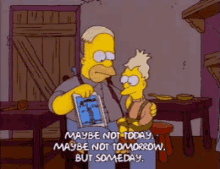 2
This is the 2nd time this week you have been banned while doing the NRG trick, next time we won't be unbanning you.
3
« Last post by Son Goku on June 15, 2021, 12:36 »
Player name:
GokU
Ban ID:
#34335
Time and date of ban:
today
Reason of ban:
speed hack
Ban was unfair?
Yes
I was banned by:
Smokey (anti-cheat)
What actually was happening:
I was chasing john for a while and wasn't feeling good about that i was unable to catch him so i tried nrg trick but was ensuring that i don't go above the limit but i did unintentionally and got banned. I will not do it again
Screenshot:
https://imgur.com/a/pNMB7ZU
I confirm that all above information is true and I am aware that posting false information in ban appeal will result in my ban being extended.
4
« Last post by Son Goku on June 14, 2021, 19:43 »
I win now??

5
« Last post by Dr_Alio on June 14, 2021, 10:11 »
4287
in binary
1000010111111
6
« Last post by Dr_Alio on June 14, 2021, 10:05 »
7
« Last post by Son Goku on June 14, 2021, 07:26 »
You wish ^_^ zeimada
8
« Last post by Zeimada on June 14, 2021, 01:27 »
I win now ^^
9
« Last post by Son Goku on June 13, 2021, 15:24 »
10
« Last post by Dr_Alio on June 13, 2021, 15:15 »